Ronnie Milsap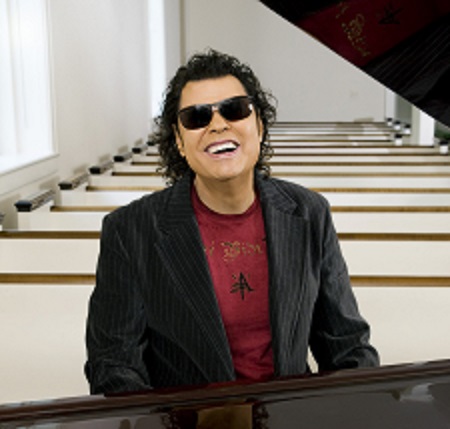 Presented by
The City of Elizabethtown and
Fort Knox Federal Credit Union
Born blind (his family thought it was retribution for sin), Ronnie Milsap's grandparents gave the boy over to the North Carolina State School for the Blind hoping for a better chance. There, Milsap discovered music – deviating from the school's classical curriculum to explore the nascent realms of race music, rock & roll and jazz.
Being the brilliant kid he was, it wasn't long until he'd found his way into the local clubs and the tiny indie labels.
Suddenly, he was sharing bills with Ray Charles (who took the Ashford & Simpson-penned B-side to Milsap's Scepter single "Never Had It So Good"), and James Brown on a circuit that included the Howard Theater, the Royal Peacock, and more.
It settled Milsap's fate.
Forty #1s. Five decades of charted singles. Creating a new way of recording (being blind his hyper-attuned hearing led him to create/build what is now known as Ronnie's Place, where the new album, the Duets, was captured), he broke genre rules and became one of the biggest pop/AC and even R&B artists of the late '70s and early '80s.
Six Grammys. CMA Entertainer of the Year and four Album of the Year Awards. The first country video played on MTV (the ironic "She Loves My Car").
Always chasing the music, always hungry for the songs, he is now an inspiration for a new generation of country stars from critical standard setters Kacey Musgraves and Little Big Town to CMA/ACM Entertainers of the Year Luke Bryan and Jason Aldean, as well as a standard-setter for friends like Dolly Parton, George Strait, Willie Nelson and even ground-breakers Leon Russell and Billy Gibbons.