Shenandoah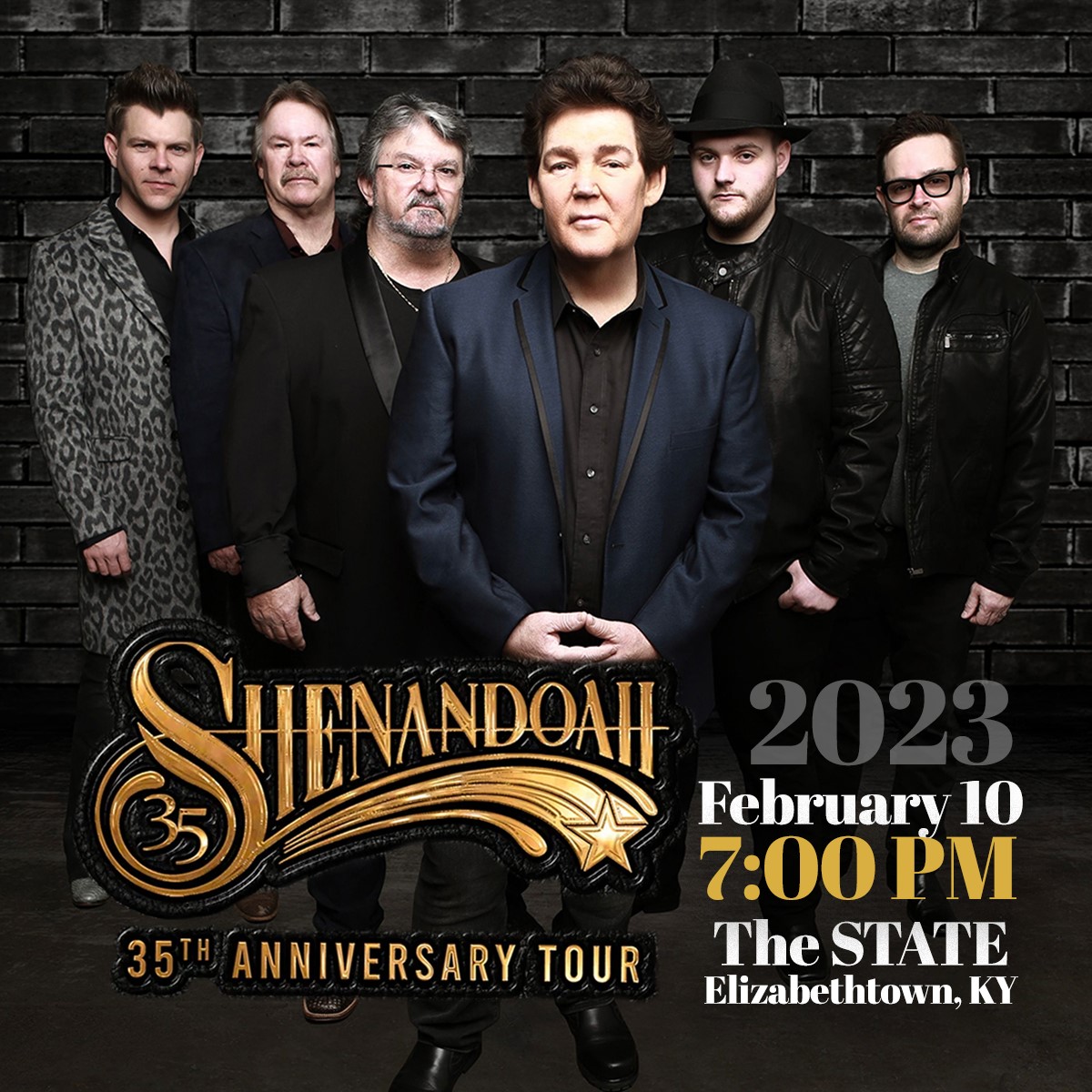 When country music lovers talk about the greatest groups in the genre, Shenandoah is always at the forefront of any discussion.

Fueled by Marty Raybon's distinctive vocals and the band's skilled musicianship, Shenandoah became well known for delivering such hits as "Two Dozen Roses", "Church on Cumberland Road" and "Next to You, Next to Me" as well as such achingly beautiful classics as "I Want to be Loved Like That" and the Grammy winning "Somewhere in the Vicinity of the Heart" duet with Alison Krauss.

Today that legacy continues as original members Raybon and Mike McGuire reunite to launch a new chapter in Shenandoah's storied career.

Shenandoah won the Academy of Country Music's Vocal Group of the Year in 1991 and recorded nine studio albums and placed 26 singles on Billboard's Hot Country Songs chart. The boys from Muscle Shoals have left a potent legacy at country radio with such enduring hits as "Ghost in This House," "I Want to Be Loved Like That", "Rock My Baby," "Janie Baker's Love Slave," "If Bubba Can Dance (I Can Too)", written by Raybon and McGuire and "Her Leavin's Been a Long Time Comin".

"Today Shenandoah is in the top five recurrents on all the XM radio shows," Raybon says. "That's amazing to know that you are in the company of Alabama and George Strait. It's hard to believe."

Though they've secured their place in country music history, Raybon and McGuire aren't content to rest on their laurels and are currently working on new Shenandoah music. "I've spent the last 15 years looking for hit songs," McGuire says. "We have access to really top drawer material, and have found some great songs that we will be producing ourselves."

Handicap accessible seating is limited. For wheelchair seating accommodations please call the box office at 270-234-8258 before purchasing tickets.

All ticket sales are final. No refunds or exchanges.