Darryl Worley & Andy Griggs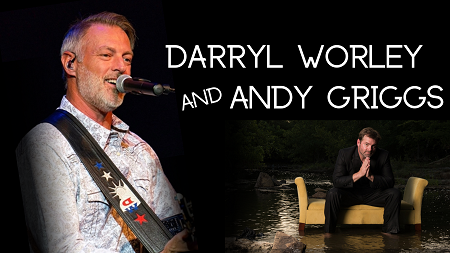 Darryl Worley is an American country music singer and songwriter. Signed to DreamWorks Records Nashville in 1999, Worley released four albums for the label: Hard Rain Don't Last, I Miss My Friend, Have You Forgotten?, and Darryl Worley in 2004.

Originally from Monroe, Louisiana, Andy Griggs moved to Nashville in 1995 and landed a record deal with RCA. His first single "You Won't Ever Be Lonely" exploded on the charts and he went on to have two #1's, five top 5's and 4 other top 10's.

Handicap accessible seating is limited. For wheelchair seating accomodations please call the box office at 270-234-8258 before purchasing tickets.

All ticket sales are final. No refunds or exchanges.