James Taylor Tribute: "Sweet Baby James"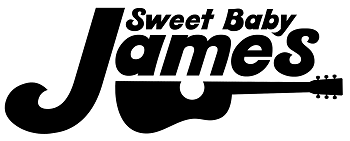 Sweet Baby James - America's #1 James Taylor Tribute Band

If you love the music of James Taylor, don't miss Nashville's Sweet Baby James at the Historic State Theater on Saturday, May 21. Centered around the spot-on JT vocals & acoustic guitar work of Bill Griese, this talented and dynamic trio recreates the timeless music of 6-time Grammy winner and Rock & Roll Hall of Fame member James Taylor with an unrivaled authenticity you have to hear to believe. Come enjoy all of your favorites, like Fire & Rain, You've Got a Friend, Handy Man, Shower the People, How Sweet It Is, Carolina In My Mind, and of course Sweet Baby James… along with some great deep cuts as well!


See why audiences are raving: "The next best thing to seeing James himself," "I closed my eyes and I thought it was JT," and "If you're a James Taylor fan, you must see Sweet Baby James!"

Handicap accessible seating is limited. For wheelchair seating accomodations please call the box office at 270-234-8258 before purchasing tickets.

All ticket sales are final. No refunds or exchanges.