Every Eye That's Closed Ain't Sleep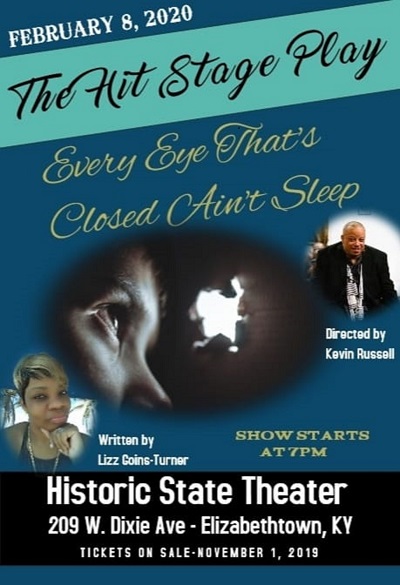 Some secrets are carried around for years. Some are even meant to be carried to the grave, but sooner or later the stories are told and the secrets are exposed; ultimately changing lives and families forever! Uncle Bernie and Aunt Bernice's household will never be the same after some Deep Dark secrets are revealed.
Always remember, what's done in the dark will eventually come to the light; because EVERY EYE THAT'S CLOSED AIN'T SLEEP.

Diamondnique Productions
Presents
EVERY EYE THAT'S CLOSED AIN'T SLEEP
written by Liz Goins Turner and directed by Kevin Russell.
Join us Saturday, February 8th at
The Historic State Theater
Doors open at 6:00pm
Show starts at 7:00pm